ACSN 2023 Annual Conference


July 24 - 26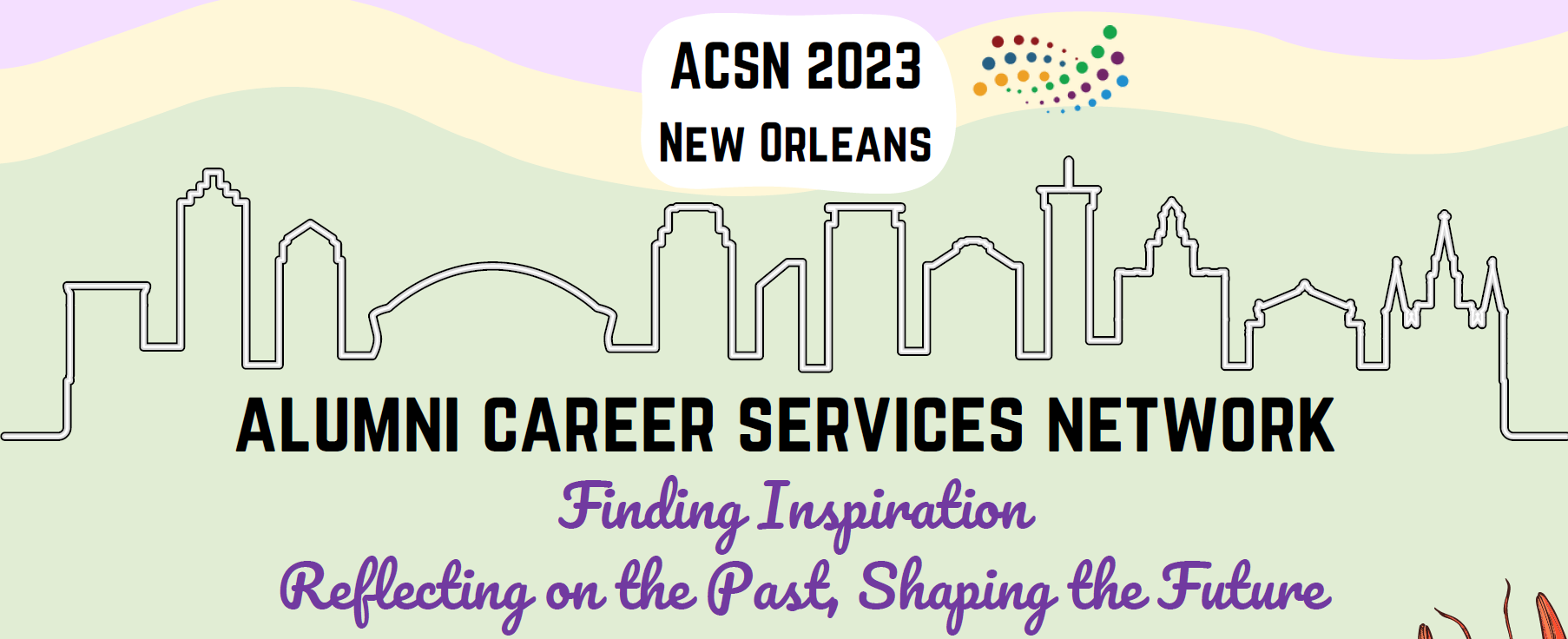 ACSN invites all alumni career and professional development professionals to join us for our annual conference, #ACSN2023.  This year's conference will be held in the historical city of New Orleans, LA, founded in 1718. Drawing inspiration from the history of not only the city itself, but also that of our nation, we will challenge attendees to design, create, and build new systems and approaches to the cornerstones of our profession.


Whether you are new to alumni career services or have been doing this work for many years, the ACSN conference is an opportunity to build connections and share best practices and experiences with people who truly understand the work you do. 

Come to New Orleans, where you can get to know your people and have a good time doing it!   
Conference Fees
Through July 1st
Members: $575
Nonmember and employed by an institution of higher or secondary education: $675
NOTE: Nonmembers who join ACSN as a part of the conference registration will receive the membership rate of $575. Please click here to join.
Please note, you have the ability to register at the early-bird rate and be billed, with final payment due by July 20, 2023.
July 1 to July 24
Members: $675
Nonmember and employed by an institution of higher or secondary education): $775          
NOTE:  Nonmembers who join ACSN as a part of the conference registration will receive the membership rate of $675. Please click here to join.
Conference payment is due in full by Wednesday, July 20, 2023. No exceptions.
If Plans Change >>
If you must cancel (and we hope you don't), please contact ACSN at [email protected]. Your options will be to transfer your registration to another member/non-member or credit your ACSN account. Cancellations received after July 6th will have a processing fee subtracted from the ACSN credited amount.
---
Conference Schedule

Click here
 for the conference schedule. 
**Subject to change
---
Conference Proposal Submission



ACSN encourages submissions from professionals and thought leaders in higher education, independent schools, and beyond. Evaluation criteria:
Demonstrates "best practice(s)" in career development for alumni
Relevance and timeliness of program content to conference theme and topic areas
Overall appeal of program content to general membership
Well-articulated presentation of program content
Clear learning objectives for attendees
Incorporates diversity, equity and inclusion
The deadline for proposal submission has been extended until 
April 30, 2023
.
Presenters will be notified of acceptance by May 25, 2023.
*It is preferred that all ACSN Partners submitting proposals include a current ACS Professional or Academic Professional as a co-presenter.
*Presenters whose proposals are accepted are expected to register for and attend the full conference.  Please note that ACSN does not offer a discount for presenters.


Click here
to submit your proposal.
---
Pre-Conference

Monday, July 24th from 12:00 pm - 3:00 pm
Cost $50. Sign up on the registration form. Lunch is included.

Want to learn from your fellow career colleagues in a fast-paced session?  After enjoying lunch with one another, kick off the conference by engaging in the following:
Be afforded the opportunity to meet multiple colleagues through brief 5-minute conversations

Share and learn strategies to support one another's work

Get to know one another as people as well as professionals
Why not start the conference off by making immediate connections as well as learning tips and tricks from other perspectives?
We hope to see you there!
---
2023 ACSN Excellence and Impact Awards!
Are you a career services professional who is passionate about helping alumni achieve their career goals? If so, we encourage you to nominate yourself and your program for an ACSN Excellence and Impact Award!
These awards recognize the outstanding achievements of alumni career services professionals in the areas of career development programming, alumni engagement, and employer relations. These awards may encompass communications, programming, and other engagement conducted by member programs during the last 18 months. Nominees are judged on their innovation, creativity, and impact on the industry and constituents.
Nominations are open to all alumni career services professionals, regardless of their level of experience or the size of their institution.
To nominate yourself, simply complete the online nomination form here.
The deadline to submit nominations is May 31, 2023, and winners will be announced at the ACSN annual conference, July 24 – 26, 2023.
We hope to see your nomination!
---
Sponsorship Opportunities


---
Hotel Information
InterContinental New Orleans
444 Saint Charles Ave
New Orleans, LA 70130
If you have any issues, please call the hotel directly at 504-585-4351 and speak with Brandy Williams.
The group rate is available 3 days pre and post our event.

---
Join Us on Tuesday, July 25th at Fulton Alley!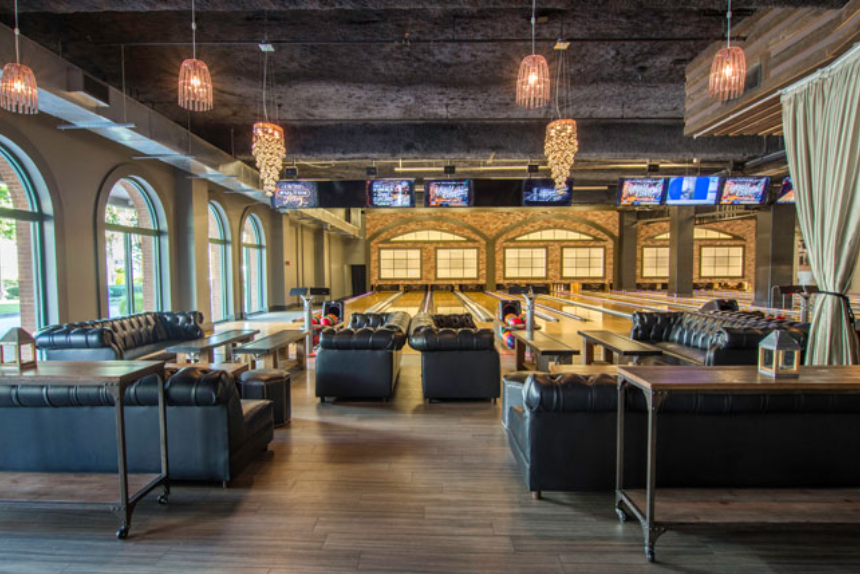 Fulton Alley
is a charming and luxurious gaming parlor and prohibition-style cocktail lounge located in the heart of New Orleans' warehouse district. Join us for a fun night of bowling, hors d'oeuvres, and networking!



5:00 pm - 7:00 pm


Free for conference registrants. $60 for guests.
Register on the conference registration form.
---
Thank you to our Conference Sponsors! We couldn't do it without you!
Mardi Gras Sponsor
People Grove
Garden District Sponsor
Career Shift, a division of Student Playbook
GoinGlobal
Xinspire
---
Interested in joining the conference committee? Email Nicole Bush at [email protected].