ACSN 2023 Annual Conference


July 24 - 26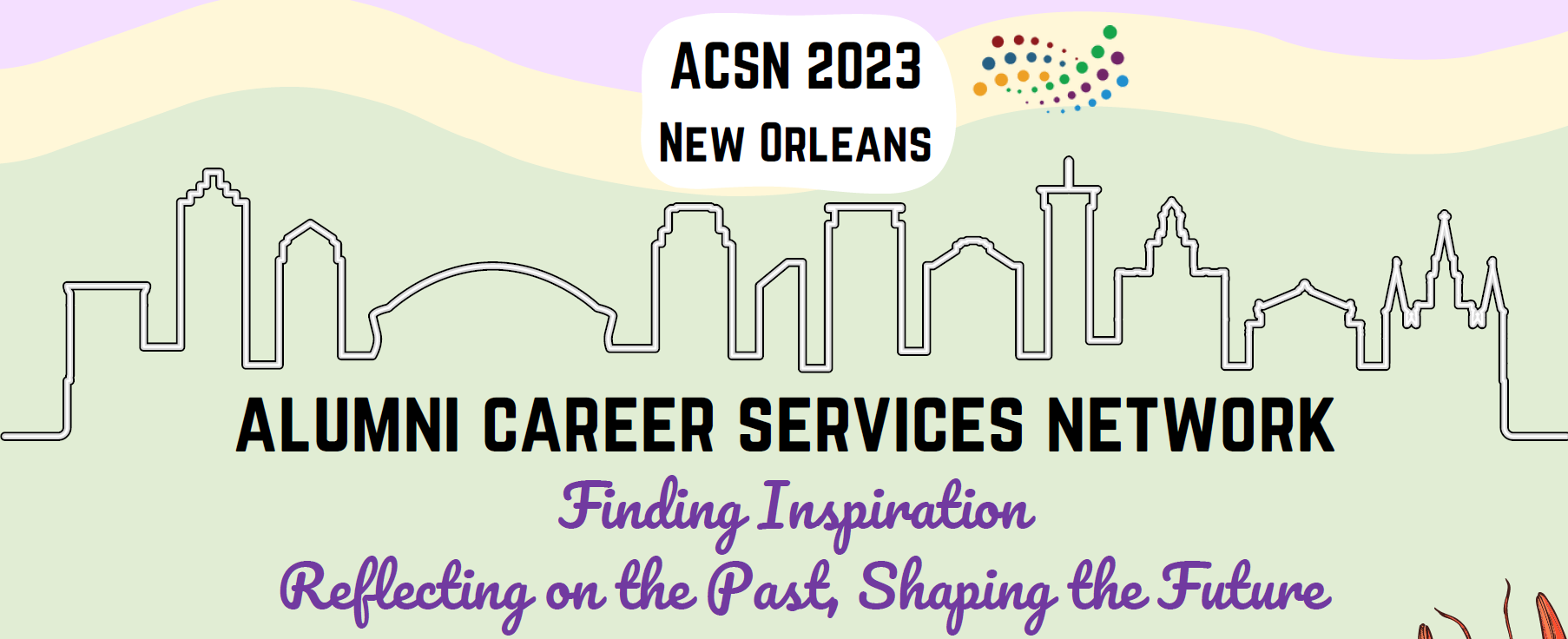 ACSN invites all alumni career and professional development professionals to join us for our annual conference, #ACSN2023.  This year's conference will be held in the historical city of New Orleans, LA, founded in 1718. Drawing inspiration from the history of not only the city itself, but also that of our nation, we will challenge attendees to design, create, and build new systems and approaches to the cornerstones of our profession.


Whether you are new to alumni career services or have been doing this work for many years, the ACSN conference is an opportunity to build connections and share best practices and experiences with people who truly understand the work you do. 

Come to New Orleans, where you can get to know your people and have a good time doing it!   
Conference Fees
Through July 1st
Members: $575
Nonmember and employed by an institution of higher or secondary education: $675
NOTE: Nonmembers who join ACSN as a part of the conference registration will receive the membership rate of $575. Please click here to join.
Please note, you have the ability to register at the early-bird rate and be billed, with final payment due by July 20, 2023.
July 1 to July 24
Members: $675
Nonmember and employed by an institution of higher or secondary education): $775          
NOTE:  Nonmembers who join ACSN as a part of the conference registration will receive the membership rate of $675. Please click here to join.
Conference payment is due in full by Wednesday, July 20, 2023. No exceptions.
If Plans Change >>
If you must cancel (and we hope you don't), please contact ACSN at [email protected]. Your options will be to transfer your registration to another member/non-member or credit your ACSN account. Cancellations received after July 6th will have a processing fee subtracted from the ACSN credited amount.
---
Conference Schedule

**Subject to change
---
Keynote Speaker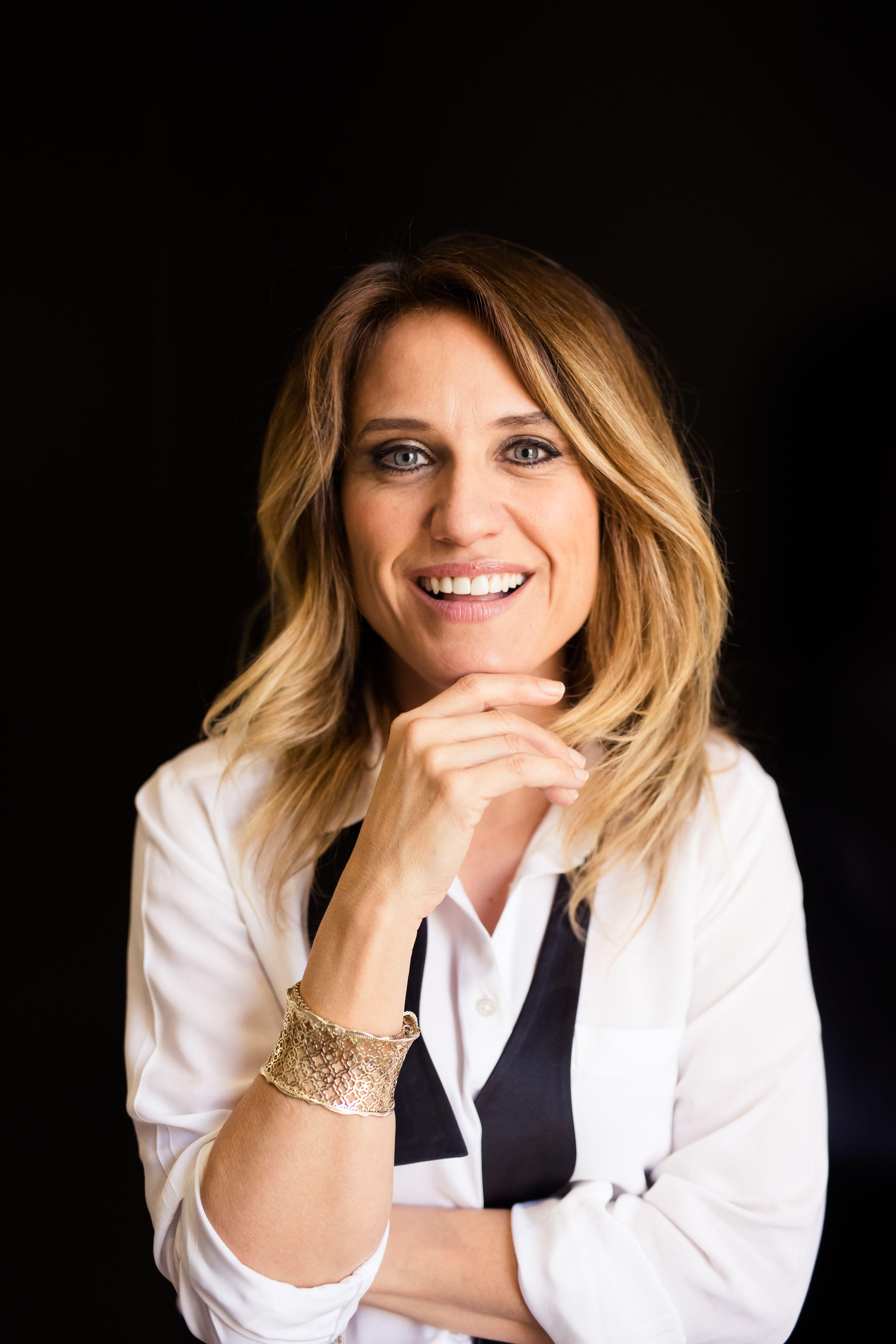 "Unleashing the Leader Within: A Roadmap for Personal and Professional Growth"
Tuesday, July 25th | 8:45 am - 9:30 am
Have you heard the phrase, work ON your business not just IN your business? We are so busy in the cycle of emails, meetings, calls, programming…we are not stopping to sharpen our own saws, fill our own tanks, and invest in creative partnerships and collaborations. If you want to grow and develop as a leader you need to focus on: how you run your department, how you run yourself, and your relationships with your industry peers.  Do you want to feel fulfilled, high impact, and not at the sake of your sanity? This is the keynote for you. Executive Coach Julie Couret will share all the missed opportunities we leave on the table and exactly HOW to implement proven methods so your career works for you! 
---
Pre-Conference

Monday, July 24th from 12:00 pm - 3:00 pm
Cost $50. Sign up on the registration form. Lunch is included.

Want to learn from your fellow career colleagues in a fast-paced session?  After enjoying lunch with one another, kick off the conference by engaging in the following:
Be afforded the opportunity to meet multiple colleagues through brief 5-minute conversations

Share and learn strategies to support one another's work

Get to know one another as people as well as professionals
Why not start the conference off by making immediate connections as well as learning tips and tricks from other perspectives?
We hope to see you there!
---
Sponsorship Opportunities


---
Hotel Information
InterContinental New Orleans
444 Saint Charles Ave
New Orleans, LA 70130
If you have any issues, please call the hotel directly at 504-585-4351 and speak with Brandy Williams.
The group rate is available 3 days pre and post our event.

---
Join Us on Tuesday, July 25th at Fulton Alley!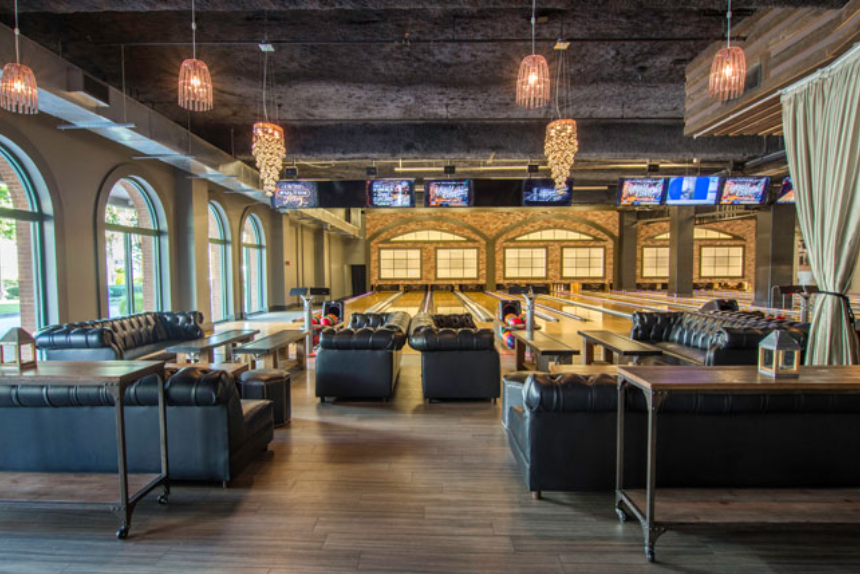 Fulton Alley
is a charming and luxurious gaming parlor and prohibition-style cocktail lounge located in the heart of New Orleans' warehouse district. Join us for a fun night of bowling, hors d'oeuvres, and networking!



5:00 pm - 7:00 pm


Free for conference registrants. $60 for guests.
Register on the conference registration form.
---
Thank you to our Conference Sponsors! We couldn't do it without you!
Mardi Gras Sponsor
People Grove
French Quarter Sponsor
UniversityFM
Garden District Sponsors
CareerNorth
Career Shift, a division of Student Playbook
GoGig
GoinGlobal
Mission Collaborative
Xinspire
Streetcar Sponsor
Brazen
---
Interested in joining the conference committee? Email Nicole Bush at [email protected].